For the majority of home buyers, a home inspection is used as a contingency in their contract with the seller. This contingency offers the buyers a chance to back out of their purchase, without any penalty and within a definite time frame; if the home inspection exposes major defects.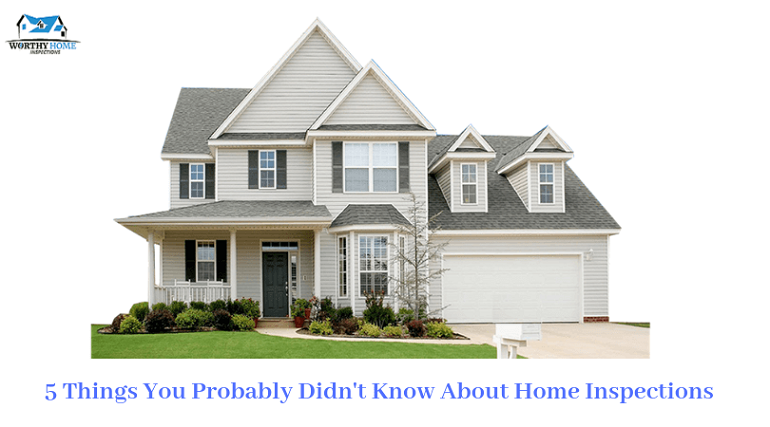 Therefore, a home inspection is a vital phase of your home purchasing journey, where you can learn about the nuances of what may be the most significant purchase you will ever make.
Here are five important things to learn about the inspection stage of the home buying process:
Reveals the Big Picture

Regardless of the age of the property, there can be a few expensive issues like improper wiring, plumbing issues or structural problems that may not be evident to a regular buyer. In such cases, home inspections are an expert's tool to learn more about your home, its condition, and any potential problems that need to be addressed.

Provides an Estimate for Future Maintenance

Unless the property is brand new, you may need to replace many things like water heaters, the roof, and the furnace in the coming years. A home inspection will give you an unbiased estimate of the remaining lifespan of these home components, thus giving you time to save for their ultimate replacement.

Cost Effective in the Long Run

It's better to be safe than sorry. Those who miss out on the home inspection may realize a couple of years later that getting a home inspection done is far more affordable than the repairs needed that the sellers could have fixed. A professional home inspection service may cost you a few hundred dollars today, but it will surely save you thousands in the long run.

Offers Safety Assurance

Although in some cases home inspections are optional, avoiding one could lead to serious safety issues. For example, an overlooked defective electrical system could quickly lead to a fire hazard, and a leaking tap could lead to hidden mold. You should be aware of these issues and rectify them quickly to avoid future health and safety problems.

Gives Negotiating Capability

Home Inspections offer you a thorough report, outlining any concerns with your home. This report helps you understand the issues that will be considerably costly to replace or repair. Therefore, you can bargain with the seller and ask them to fix those issues or adjust the purchase price accordingly.
Bottom Line
Home inspections are helpful for buyers to recognize any significant concern with a home before concluding the purchase. If you are considering spending a large amount on buying your next home, paying a little more for a home inspection will help you make an informed decision. Contact us on 509-307-8493 to learn more about our services and to schedule a professional inspection of your home today!