Once your purchase offer gets accepted, it is time to move forward to the next step in the home buying process; which primarily includes the home inspection. At first glance, home inspections can appear overwhelming, especially if you've never had the opportunity to go through the process. That's why you need a home inspector who will walk you through the process and answer any questions you may have.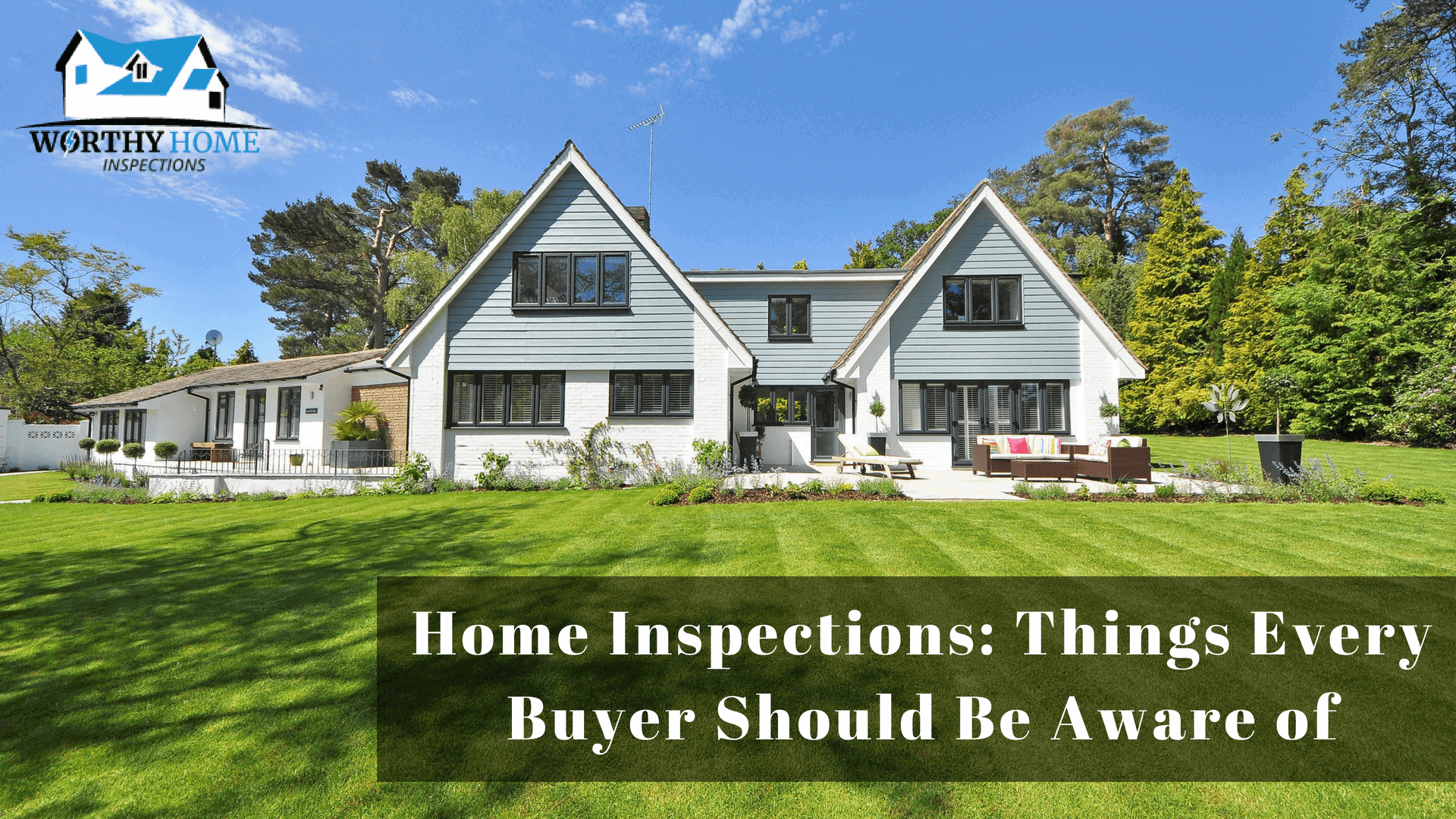 Here is a list of some of the most important things that every buyer should know about home inspections. Go through them carefully before you hire a home inspector. It will enable you to enter the purchase deal feeling well informed, and make good decisions on the purchase.
Home Inspections Are Not Mandatory
If you are unfamiliar with the real estate business, you may assume that inspections are always mandatory. It's actually on the discretion of the buyer or their bank whether they would like to go ahead with a home inspection.
In general, inspections are an excellent way to gauge your prospective home's problems, ahead of your final purchasing and may allow you to bargain with the seller to include the cost of some repairs. Basically, home inspections offer you an overview of the home's condition which will help you decide whether or not you're prepared to manage the property or if you should look for a better option.
Buyers Are Accountable for Inspections
Many first-time homebuyers are unaware that the home inspection is their responsibility to schedule and pay for. In almost every sale the buyer hires the home inspector, gets the inspections done within a reasonable timeframe, and bears the cost.
Consider giving yourself adequate time to choose a good home inspector to review the property and avoid rushing through the inspection process at the last minute. Schedule the inspection so that you can attend and ask questions about the property. Also, be sure to budget for the expense of the home inspection service. Paying this reasonable cost is for your benefit in the long run.
Trust the Certified Inspectors Only
You should know how to distinguish between a home inspector and a contractor as they are not the same. A home inspector is professionally trained in detecting hidden problems that may be easily overlooked by others.
Regardless of the cost, always remember to pick a qualified and state-certified home inspector to ensure you get a complete and accurate home inspection report. As for finding a home inspector, you can ask for recommendations from reliable sources such as friends and family or your real estate agent. The internet is also a great option to find home inspectors with good reviews. Either way, be sure to verify that the inspector is certified and maintains ongoing education.
What the Home Inspection Includes
Since every property is different, what is examined at the time of your home's inspection may differ slightly. However, the following is a list of areas that will be reviewed by qualified inspectors as per the recommendations of the American Society of Home Inspectors (ASHI):
Foundation and basement

Any additional structural components

Interior plumbing systems

Interior electrical systems

Heating and cooling systems

Condition of windows

The condition of doors and door frames

The condition of floors, walls, and ceilings

The attic and any visible insulation
What the Inspections Don't Cover
You should know that there are restrictions to what an inspector will inspect because no single inspection can cover every feature of a home. Here are some areas which are out of the scope of a home inspector and may require another professional:
Inside the walls

Water testing

Septic tanks

Wells, sheds, or extra structures detached from the main house
Bottom-line
Whether it's your first home purchase or your tenth property investment, home inspections can seem overall daunting. However, don't let yourself become overwhelmed, just do the due diligence when hiring your home inspector.
Contact us to help you streamline your home inspection process. Our skilled and certified home inspector will help you make informed decisions.