Home inspections are a way for buyers to review the condition of a property before making the final purchase. It can be considered a contingency in a buyers purchase deal to provide them an 'exit' from the agreement in the event of significant defects in the house. Home inspections can be equally useful for home sellers in preparing their home for sale.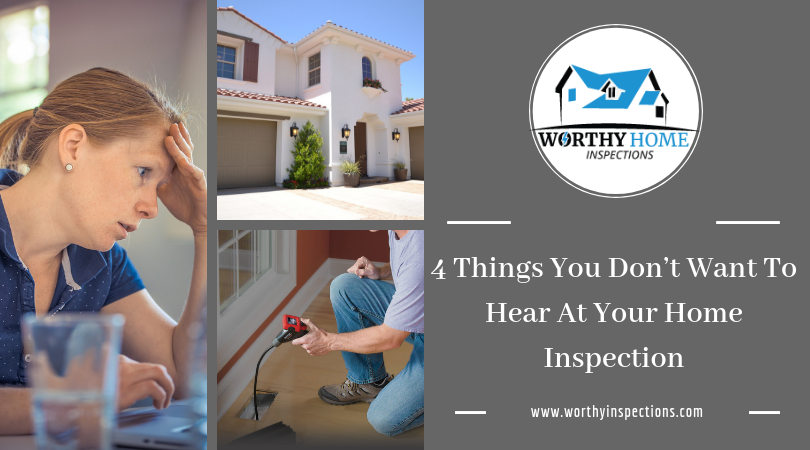 Here are a few worst-case scenarios you don't want to hear from your home inspector
Foundation Issues
Home inspection reports that show concerns with a home's foundation can be very troubling. Foundation issues can cause unsafe conditions and can be one of the costliest repair jobs for a home. If a home inspector has detected large cracks in the foundation it may point out structural weakness.
Mold or Moisture
Typically, mold growth is an indicator of high moisture, and because of this reason, it can present an even bigger problem including water seeping into the foundation or leaky plumbing over time. This implies costly mold removal and repair of the source of the mold growth. Mold infestation can also cause health problems such as respiratory issues.
Problems with Your Roof
A roof that is in poor condition can lead to an expensive repair job. After a thorough home inspection, you can get an idea of how many more years the roof has left. You can use this information while re-negotiating the selling price or choose to rethink the purchase if the roof has significant issues.
Pest Infestation
Nobody wants uninvited guests living in their house. Pest problems with rats or mice are easier to deal with when compared to termites because termite infestation is a lot trickier to handle. Effective management of termite damage requires destroying the termites, replacing the damaged wood, and looking for signs of their reappearance.
Getting a detailed professional inspection before purchasing a house is absolutely necessary because inspections can expose issues you would not normally look for. Contact us at 509-307-8493 to get a comprehensive review of your property today!