You might not need an in-depth review of every aspect of the home, but depending on its type, age, and your intentions, you may need something different than a regular home inspection.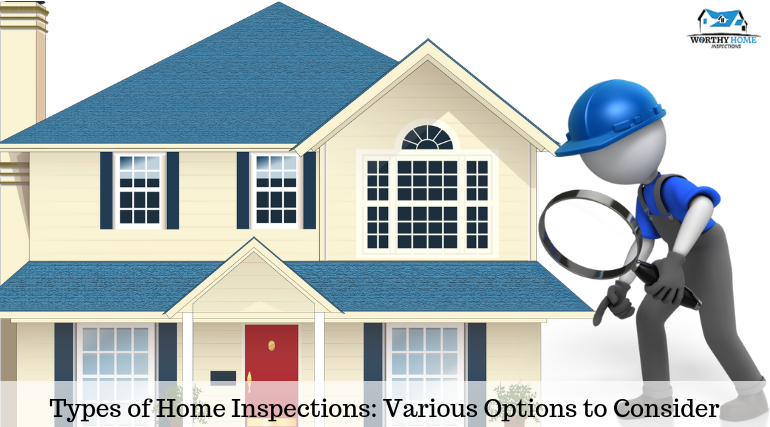 To help you choose what's best for your home, here's a compilation of common home inspection types.
Home Maintenance Inspection
A maintenance inspection is essentially similar to a standard home inspection, but it's conducted for the current homeowner. It helps the homeowners prioritize their home improvement list, ask questions from the home inspector about their home in detail, and detect small issues with their home before they turn into big problems.
Standard Home Inspection
A standard home inspection involves the review of the essential features of the home including the electrical wiring, roofing, insulation, plumbing, as well as the structural aspect of the house. The home inspector will then prepare a report highlighting the need for any improvement or repair to bring the home up to standards.
New Construction Inspection
New homes can also have defects due to many reasons including poor construction methods, inferior workmanship, or other issues. The flaws may have been ignored, despite the builder's best intentions. A new constructions inspection will make a difference by helping the buyer get the repair made by the builder before moving in.
Roof Inspection
If you are only concerned about the condition of your roof, you may opt for a roof inspection. The roof protects your whole home, so it is important that it is in good shape. The inspector will thoroughly review the roof's integrity and give you an idea of your roof's lifespan. You will also get a detailed report showing any areas that need to be repaired.
Manufactured Home Inspections
Manufactured homes are created differently than a location-built home. They are usually mounted on block piers rather than a concrete slab or crawl space foundation, which makes them less stable. These differences can produce unique issues that are beyond the scope of a standard home inspection, and therefore, you may need a professional manufactured home inspection. When owning a home you have a responsibility to ensure the safety of the people that are going to live inside it. Home inspections are designed to maintain the safety of the people and property. Contact us today to learn more about the various home inspection types or to schedule an inspection of your property by our certified home inspector!