Manufactured or mobile home designs have come a long way over the past few decades. They are configured to be used as full time living accommodations and include plumbing, heating, electrical, and air-conditioning systems. With modern interiors and appealing exteriors more and more people are opting for manufactured homes.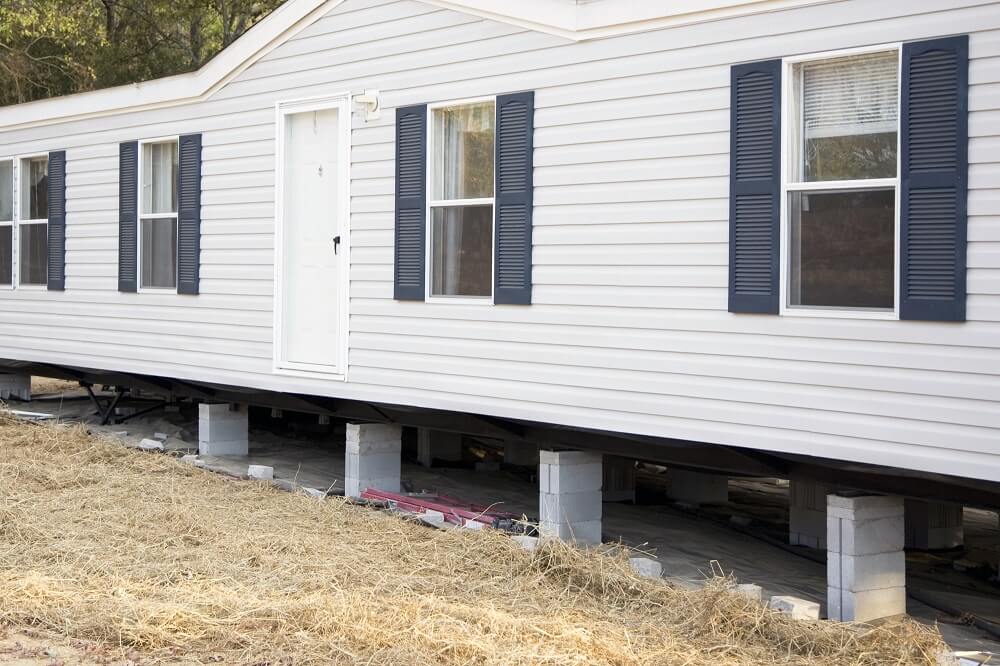 What Are Manufactured Homes?
Manufactured homes, previously referred to as mobile homes, are pre-constructed, transportable houses that are still engineered and constructed to the stringent federal building code stipulations of the U.S. Department of Housing and Urban Development (HUD). While they come already built, manufactured homes need a foundation in place to offer stability and support for the structure. The foundation is essentially what the home is laid upon and there are various types of manufactured home foundations on the market.
Types of Manufactured Home Foundations
Following are the types of manufactured home foundations:
Pier and Beam Foundation- This is the most popular manufactured home foundation system. It involves specifically placed solid steel beams to support the home structure.
Slab Foundation- Instead of acting as the floor of the home, the slab beneath manufactured home functions as a platform for support.
Basement Foundation- This is a practical solution because basements extend a structural support system and add spare living and/or storage space to your home.
Crawl Spaces- Crawl spaces are normally used where a conventional site-built foundation is required.
Importance of Manufactured Home Foundations
Understanding the type of foundation a manufactured home has is crucial when considering it for purchase. In many instances, a foundation certification is needed on a manufactured home to confirm that the foundation exists and is permanent and functional. In most circumstances, permanent foundations meet the criteria for your home to be considered a real estate property and will help with financing.
A permanent foundation is a foundation which is built of durable materials and is built on site. Since manufactured homes don't fall into the site-built category, it's essential that the foundation does. HUD specifies that a manufactured home foundation must feature attachment points to anchor and level the manufactured home to transport all loads to inherent soil or rock. The permanent foundations must be structurally verified by a licensed professional engineer.
What Are the Guideline for Manufactured Home Foundation Certifications?
Manufactured home foundations can have the structural design corresponding to any code. However, if you want to obtain a loan insured either by the Federal Housing Administration (FHA), by the Veteran Affairs Department (VA), or with a traditional loan then your manufactured home foundation system must meet the following criteria:
All foundation systems must conform to the guidelines issued in the HUD Permanent Foundations Guide for Manufactured Housing (PFGMH).

Foundation certification by a professionally licensed engineer that the foundation system meets the HUD/FHA/VA standards.

FHA and VA loans require the manufactured home to be on a permanent foundation in compliance with the regulations presented within the (PFGMH).
If your manufactured home foundation meets the FHA/HUD & VA standards, you will be awarded an Engineer's Foundation Certification to guarantee that loan guidelines are met. Engineer's foundation certification is also required to conclude the buying, selling, or refinancing of your home. Worthy Inspection Services offer a range of inspection services including manufactured home foundation inspections in association with Foundation Certifications. We also provide standard home inspections for manufactured homes.