Home selling can be a daunting process if you're not prepared for the problems that may arise during a buyer's home inspection.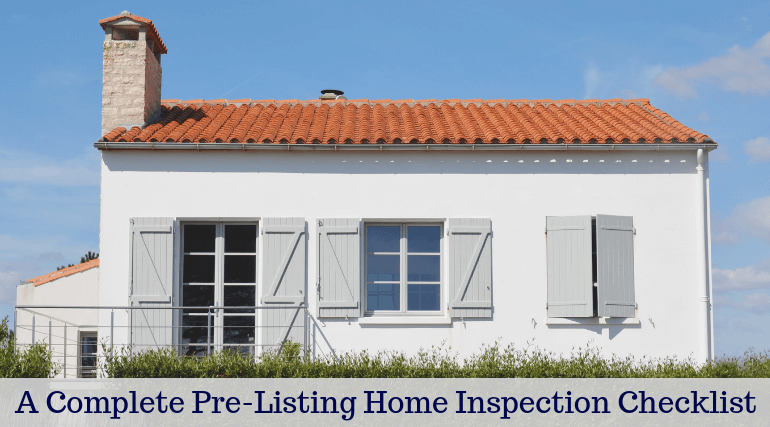 Most home buyers don't want to be burdened with repairs and issues while buying a home. Therefore, a pre-listing inspection is your best bet for addressing as many concerns as possible with your home before you list it. This will help you get an edge on selling.
Inspect Major Systems
Performing a thorough examination of the major systems of your home can help you detect any significant problem that exists. Make sure that the following home systems are in top condition:
Roof structure and coverings
Foundation, basement, and/or crawl space
Heating and air conditioning systems
Electrical system
Plumbing system
Trouble with any of these systems could affect a possible sale, so it is crucial to check and fix any issues with these before listing your home.
Maintenance Improvements
Implement standard maintenance of your home to ensure that your home looks its best. Some of the maintenance tasks you can achieve are:
Trimming shrubs and trees
Replacing bathroom caulk
Cleaning gutters
Washing windows and sills
These tasks are not only cost-effective and straightforward to perform, but they also add to your home's worth.
Focus on Every Detail
Buyers may notice even the smallest flaws in your home, which can contribute to a negative impression. Therefore, when it comes to selling your home, focus on every detail and take care of the imperfections beforehand. A few things that you need to take care of include:
Restoring leaky faucets
Tightening doorknobs
Replacing damaged screens and windowpanes
Replacing broken fixtures
Filling small holes in the walls
Securing any loose railings
All these measures will significantly improve the appearance of your home.
Safety Check
You also need to review the safety mechanism in your home and restore or add safety items to boost the security of the house for the occupants and the objects inside it. Be sure to install or maintain these items in your home:
Smoke detectors
Carbon Monoxide Detectors
Adequate outdoor lighting
Circuit breakers
Buyers will certainly appreciate these safety measures and home inspectors will report on safety mechanisms in their home inspection report.
Conclusion
Professional home inspectors have noticed several issues that buyers usually encounter on the home inspection report. When these concerns are detected and rectified it will ease the selling process and make your negotiations simple.